I'm exploring my Native App with Appium DeskTop. For an inputfield Appium Desktop is showing in the 'Find By Selector Window' an Id and a XPath expression.
When I recorded a Sendkeys action to this inputfield Appium DeskTop shows in the Recorder Window that the XPath expression is used to locate the Element instead of the Id. This is not what I expected, I expected the Id being used to locate the element.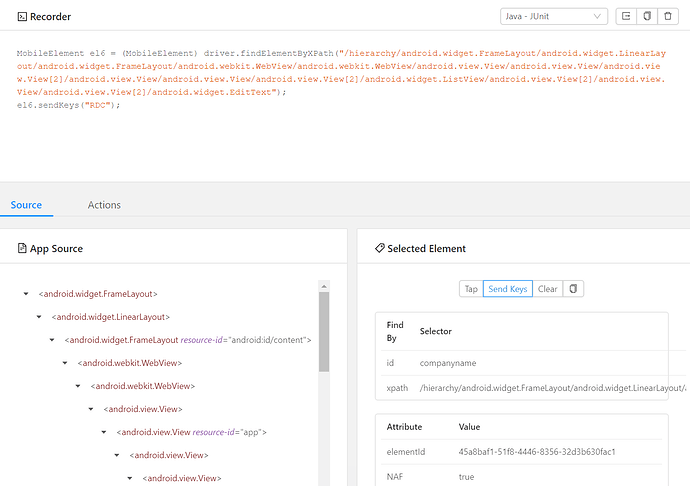 I tried to use the Id in my Testprogram to locate the element, this is giving a
OpenQA.Selenium.NoSuchElementException

What kind of an Id is presenting Appium Desktop?