After scratching my head for many hours, I have finally figured out how to hide the keyboard. So I thought I would share info.
Background
There are two documented methods to hide the keyboard:
driver.hideKeyboard()

driver.hideKeyboard(String)

Both these methods (as of date) have open bugs on Appium's Github page. In general, they do not appear to work reliably for iOS.
###So how to hide the keyboard? (a workaround)
First, manually create the situation where your keyboard will be raised. (For example, enter text in a UIATextField.)
Now observe the raised keyboard on your iPhone. What is the bottom-right key saying?
In my example screenshot, the key is called return.
Next, verify that manually pressing this key hides the keyboard.
If yes, you can go ahead and use:
driver.sendKeys(Keys.RETURN)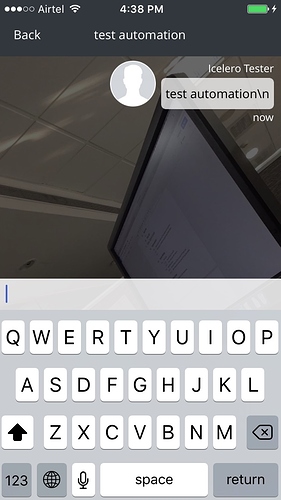 ###Notes
Verified on Appium 1.4.13, OSX 10.11, iOS 9.1, Appium Java Client 3.3.0.