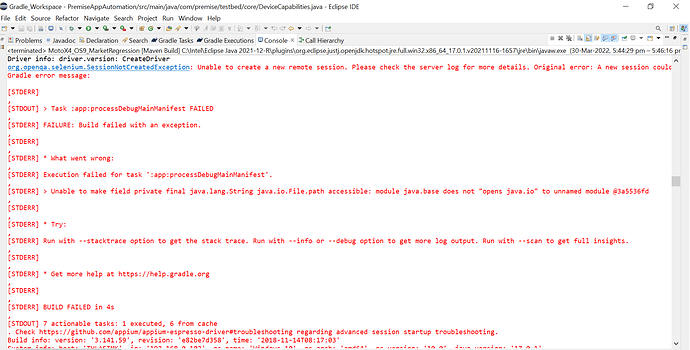 [Gradle] [STDERR] Execution failed for task ':app:processDebugMainManifest'.
Eclipse IDE
Appium version: v1.23.0-beta.0
EspressoDriver version: 1.50.1
Console Error:
org.openqa.selenium.SessionNotCreatedException: Unable to create a new remote session. Please check the server log for more details. Original error: A new session could not be created. Details: Unable to build Espresso server - Process ended with exitcode 1 (cmd: 'gradlew.bat -PappiumTargetPackage=com.premise.android.qa.debug app:assembleAndroidTest')
Gradle error message:
How to fix this issue now?