Hi All,
Any pointers as how to click on "Cancel" button to close webpage in IOS? It is not the part of webpage as I could not able to inspect it.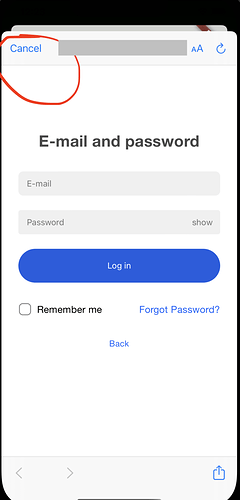 And when I am trying to access its id through appium inpector, appium is not loading this page, so I am currently block because
I need to verify clicking on "Cancel" button moves the user back to the first screen of the app.
In android, I was able to successfully achieve that because in android there is "X" button instead of cancel and I was able to fetch its ID from appium inspector.
Can someone please suggest me what should I do in case of IOS? How can I click on "Cancel" button?