I have lots of Android elements that have the SAME Resource-Id but different Indexes.
The first element with Index = 1 is shown here: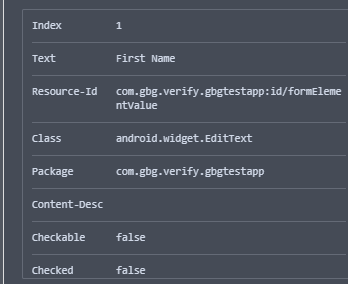 They also have different Text values as shown.
Anyone know the best way of finding these elements?
I was thinkingof using @AndroidFindBy(uiAutomator = "new UiSelector()…
to search for the class and then the Index but I'm not sure how to do it.
Any help would be appreciated.
Thanks!