Hello everyone,
I start and stop screen recording with the code below, but I get this error on Chinese phones such as oppo and huawei.
It returns this as an error. : .
openqa.selenium.WebDriverException: An unknown server-side error occurred while processing the command. Original error: The expected screen record file '/sdcard/70454702.mp4' does not exist after 5000ms. Is screenrecord utility available and operational on the device under test?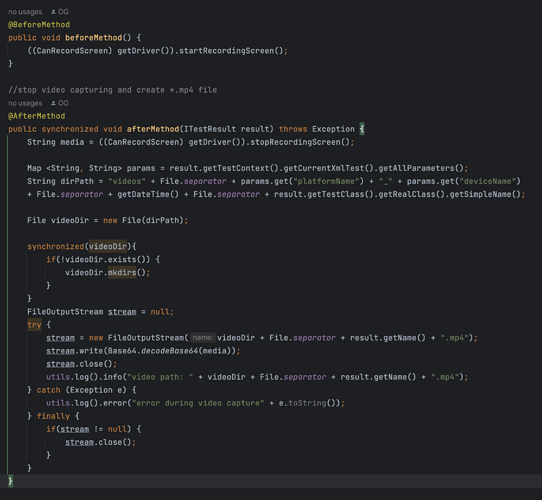 Thanks for help.