Hi,
I am working on the handling overlay guide on the iOS Appium XCUI test.
As per the attached screenshot, I have to click on the notification icon to handle the overlay pop up (After clicking on the notification icon Overlay pop up will be disappeared). I am able to find the locator for that 'Notification icon' as well as overlay Guide pop up.
But When I tap on the element through Appium, Element is clicked but the overlay guide is not disappearing.
When I click Manually on the icon it is disappearing.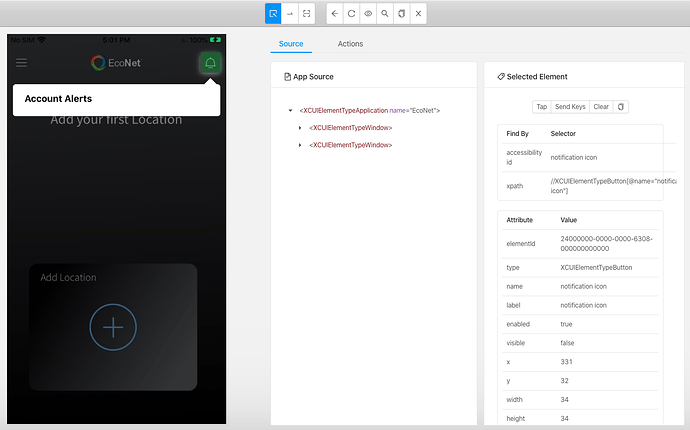 Please help me if anyone having an idea about this issue and having a solution.
Thanks.