Hi,
I am testing an ios native app, where I need to set date in date picker wheel.
I have tried send_keys and set_value, but it is not working.
I have explored a lot on this, I have found one solution:
List pickerEls = wait.until(ExpectedConditions.presenceOfAllElementsLocatedBy(pickers));
// use the sendKeys method to set the picker wheel values directly
pickerEls.get(0).sendKeys("March");
pickerEls.get(1).sendKeys("6");
but this code is in java and I am using python appium. There is no method like "get()" in python. How to make it work?
Below is the screenshot: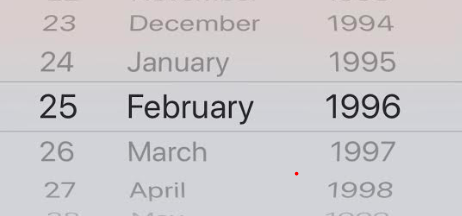 Below is the screenshot of appium inspector: