Hi Everyone,
@mykola-mokhnach using Appium 2.x-xcuitestdriver-mac2driver
Mac0S Ventura 13.21
Xcode 14.2
I'm using the accessibility inspector to locate the mac app element.
please, help me to get this.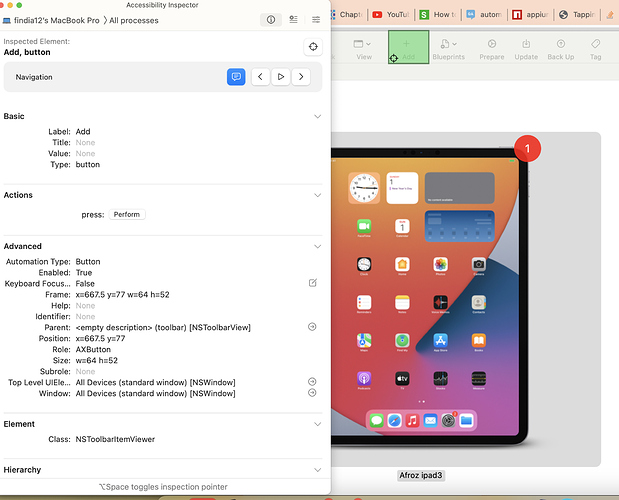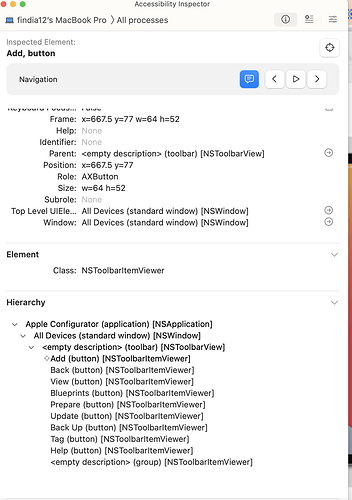 How to get XPath in accessibility inspector?.
How to create a dynamic XPath?
Can I use AppiumForMac XPath for mac App automation with mac2Driver?
Thank you.